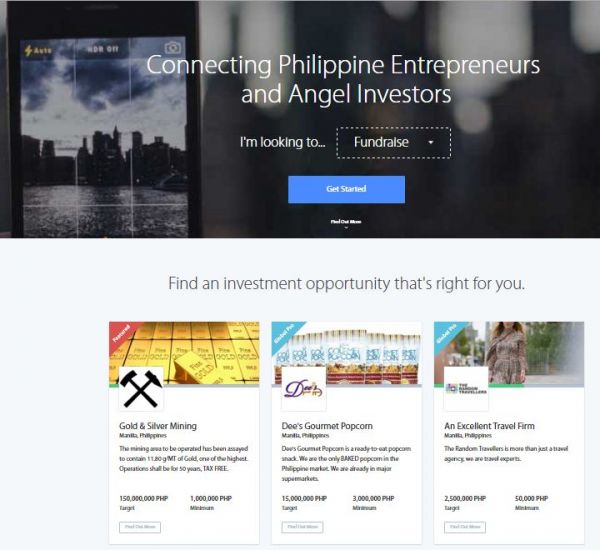 ---
The Angel Investment Network platform helps entrepreneurs with great business ideas find the funding and guidance they need to grow their businesses and succeed. The biggest problem a budding entrepreneur faces is finding the right source of investment for their business; it is often not simply a question of the money but also where the money comes from. AIN connects entrepreneurs with a global network of nearly 100,000 investors so that they can find an investor with the right credentials and industry experience to grow their business.
Entrepreneurs register and submit a business proposal using a simple proposal template. Once they have created their proposal it is listed on the site for investors to analyse. There is a free novice package available to trial the service, but the paid Propackages grant access to more features, greater exposure and ultimately a far higher success rate.
The Angel Investment Network seeks to help entrepreneurs in the UK obtain business funding. With the recent wave of television shows like Dragons Den, a number of people around the UK have decided to take the step forward and work on that idea they've been thinking about for so long.

The first stage is generally to use your savings or borrow money from wealthy (and generous) friends and family to start the business up. However, if this isn't possible finding an angel investor can be difficult unless you know the right people. Until now that is! Thanks to the Angel Investment Network, entrepreneurs can sign up online and reach not just one or two, but thousands of potential investors.

The UK branch of the Angel Investment Network can help entrepreneurs like you take that next step. With our database of angel investors, it is easy for you to raise business funding and/or venture capital for your project. Our network can help you find contacts not only within the UK, but connect with investors from abroad that are looking for UK entrepreneurs to invest in.
"The team at Angel Investment Network were a pleasure to work with, extremely professional and everybody that we were introduced to said the same. They provided us with quality leads and we have a couple on board as first round investors." Chris Michael, CEO & Founder at Swytch (http://swytch.com/)
"The whole team is geared towards making life easy for an entrepreneur…The quality of the investors was really high too. These are people you want to stay in touch with for a long time. I cannot recommend AIN highly enough." Siddarth Vijayakumar, Co-Founder of Grub Club (http://grubclub.com/)
For more: https://www.angelinvestmentnetwork.com.ph/
---