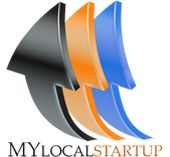 Address
Melon St. Bayug, Hinaplanon, Iligan City
Phone
09052021893
Website
http://mylocalstartup.com
Email

[javascript protected email address]
---
We are an online local business marketing company that covers the whole of Northern Mindanao, offering a local online optimization, for small company, businesses and professionals to get recognized online.
My Local Startup is based in Iligan City, Philippines, we are a small team, but have built up a reputation over many years as a customer service orientated company, and will strive to maintain our current high standards in local optimization and social media marketing.
My Local Startup has, and continues to evolve as a direct consequence of customer and visitor feedback, and we take all feedback seriously. So if you have a query, want to recommend or suggest a new feature, or simply want to let us know what you think, then please get in touch.
"Get found, keep your visitors interested, convert those prospects and leads, and watch your business grow" When Internet users search for your products or services, your website needs to be the first one they find.
SEO helps the search engines recognize your relevance to specific keywords that people search for online. Ranking well for competitive keywords requires a full-spectrum approach to online marketing. A proper SEO plan makes use of keyword research, creating content, building links, and should include local optimization. Just having a nice website is not enough, You can have the greatest website, with the greatest content in the world; if no one knows you're there, what's the point? With Local SEO Service from My
Local Startup you receive: Online Marketing Strategy & Planning – Develop a customized approach for your business to leverage a wide array of the most effective new online media channels including video, social media and local marketing platforms. Social Media Marketing Services - for engaging with prospects and customers on their turf, building a "tribe" of followers and establishing social authority for you and your business. Online Video
Marketing Services – for increasing visibility and traffic, ongoing communication with your followers and combine social authority building.
Local Directory Marketing Services – focused on getting your business location(s) found more successfully to increase traffic, leads and sales. Lead
Capture Systems and Campaigns - leveraging social media, online video and mobile marketing to drive traffic and capture leads for automated follow-up campaigns. Content Creation Strategies, Systems and Methods – we plan and create a wide variety of online content including: articles, videos, tweets, social media posts, website pages, follow up emails, text messages and voice-mails for your business to fuel your ongoing business building online marketing campaigns.
---